The Best choice for living in Croatia.
Choose for a reliable Dutch project developer to purchase your holiday home or plot of land in Croatia. We provide a full service solution for the entire process.
Our current Penthouse projects.
We are currently in the final phase of our own development and sale of our 4 penthouses, Residence Seget Donji. Penthouses of at least 160m2 (2 floors) and very spacious terraces. All breathtaking sea views. Only 10 minutes from Split airport.
Current appartement sale
In addition to the realization of our Penthouses, the final phase of our own development and sale of 11 apartments has begun. Residence Seget Donji, very spacious apartments of at least 100m2 living space and a large terrace. Enjoy breathtaking sea views just 10 minutes from Split Airport.
Current building plot offers
As far as the range of plots is concerned, we at Realestate Facilities can be called quite unique. Given our decades of experience and relationship with the local region, we obtain the parcels of land directly from private individuals, without the intervention of agency or intermediaries. Partly for this reason, the prices and locations can be called just as unique.
View the current range of plots online now. You can also make your wishes known on request and give us a search query.
No power of persuasion without passion
With more than 20 years of experience in Croatia (mainly the province of Dalmatia), Real estate facilities is the right partner. For a ot of people buying a holiday home or a plot of land to build your dream home is an unknown  territory.
We unburden you completely and guide the entire process from A to Z. Our team consists of experienced lawyers, contractors, architects and civil-law notaries, literally everyone who is needed to let you enjoy your dream home, apartment or penthouse. Years ago we also made the step to Croatia and were able to make our dream come true. We mainly focus on the sale of apartments, penthouses and building plots that we can develop for you.
Our working area is mainly the province of Dalmatia, in our opinion the most beautiful area in Croatia. Almost all our projects have a sea view or are located on the sea. Our motto is therefore, we build and guide with passion.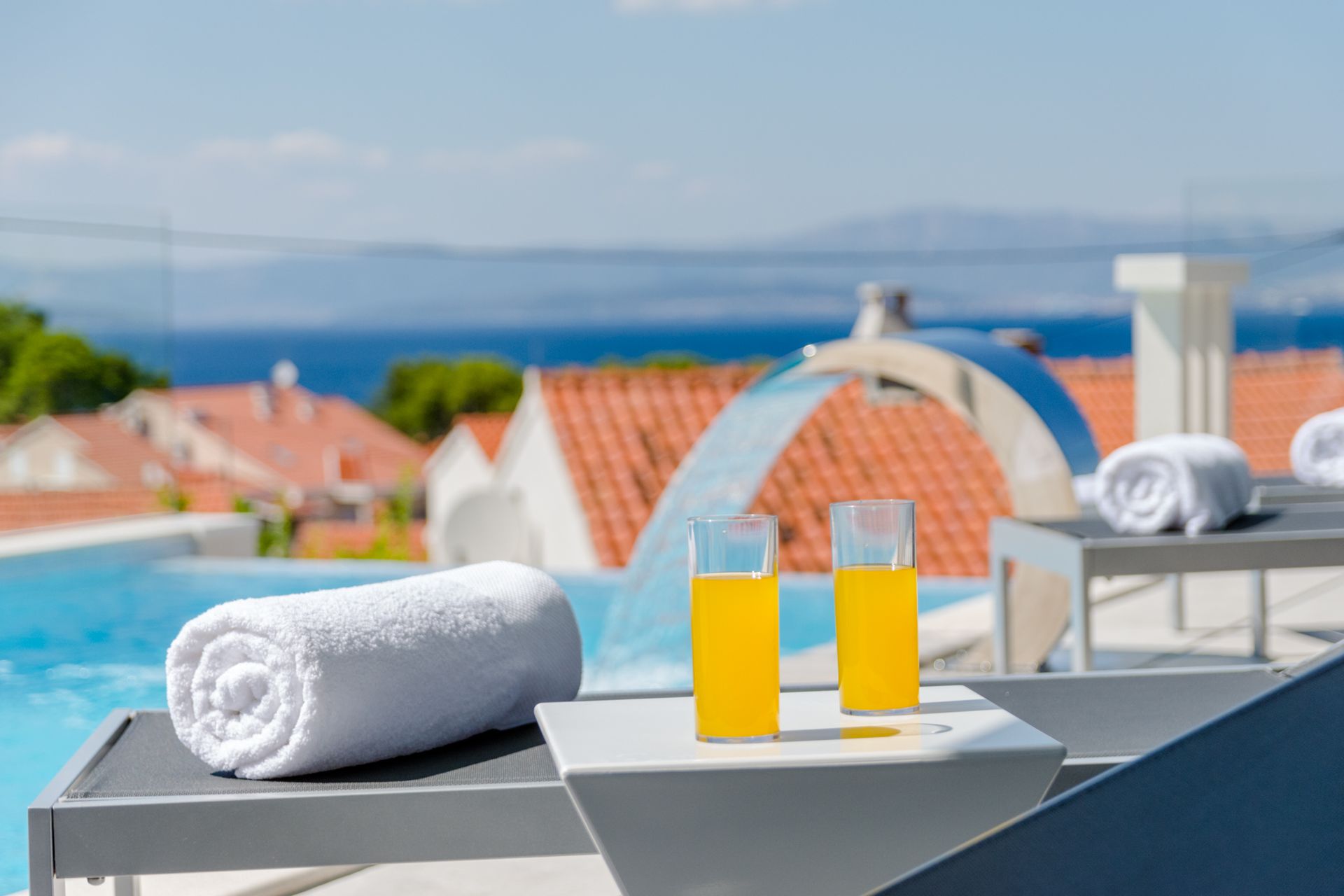 Intake interview In the Netherlands
We will discuss our offer with you in detail during an informal intake meeting. Of course you indicate in advance what your wishes are and we try to offer as much customization as possible. In principle, this meeting will take place at our office in Hardinxveld – Giessendam, but if you prefer to make an appointment directly at our office in Croatia, this is certainly possible.
Hotel accommodation (2 min from the office) and pickup service from the airport (only 10 min away) are our full service.
Viewing
After the intake interview, a follow-up interview usually follows on location in Croatia. We will inform you extensively about the possibilities within our portfolio. Plenty of time will be taken for you for this viewing and if you want to see more of the immediate surroundings, you can be guided in this.
Valuable investment
Croatia is becoming one of Europe's most unique tourist destinations. With mostly breathtaking views, unspoiled natural beauty (more than 1500 islands and more than 5500 km of coastline), there are no comparable countries on such a short distance from the Netherlands. With a flight time of only 1 hour 50 minutes from Rotterdam / Split, this is one of the decisive reasons for a holiday home or investment goal in Croatia. Because of the possibility the euro will very likely make its appearance within 2 years, Croatia is a lucrative country to invest in. It is certainly not unimportant to know that Croatia is a very safe country and that every effort is made to give tourists or investors a welcome feeling. Summarizing, if you love sun, sea, sailing and unspoiled nature (islands / coastline), Croatia is the country 'par excellence'.
Reliable purchases
We realize that the purchase of a house or building plot abroad evokes questions such as: "this is safe" and where do I start"". We of course fully understand that.
It is very important to know that you are not alone in this. Our team of specialists will guide you with the greatest care and expertise in this process.
For your information, Croatia is a full member of the European Union, so legislation is reasonably compliant. All our projects to be built are fully screened, have a building permit and your new property will be fully registered (no leasehold).
When it comes to purchasing a plot of land, it is fully screened by our lawyers. If this plot is approved by our team, we ask the court to confirm this. Once ratified the way is clear to develop your dream project.
Our way of working is always safety first.
See you at: